Procurements and purchases
Interactive map of procurements – press the boxes to get information on framework agreements and individual purchases.
Main content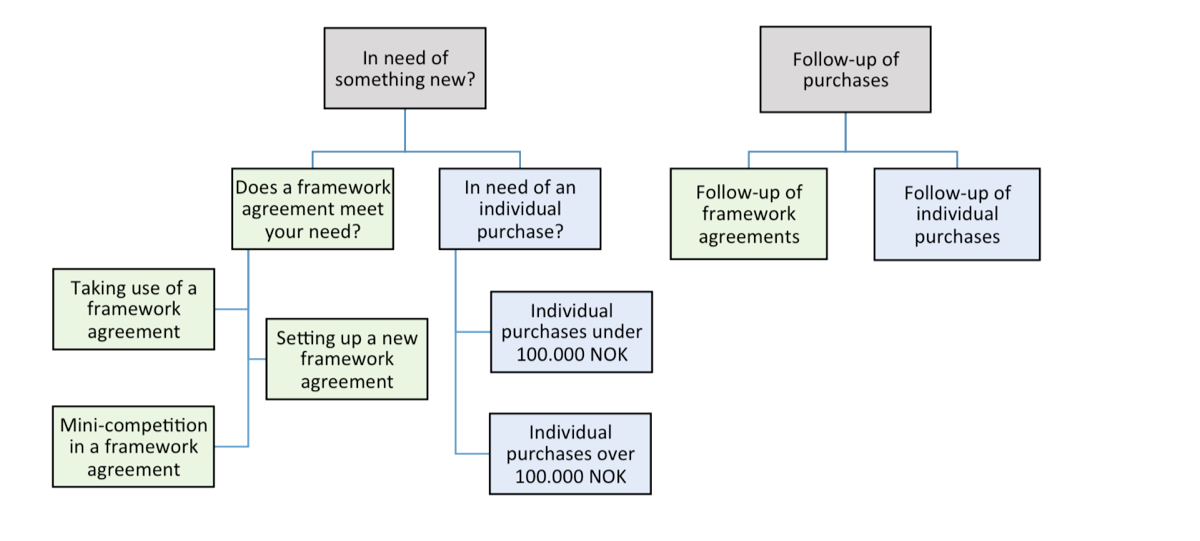 The University of Bergen purchases goods and services for over 1,5 billion NOK a year, making up a significant part of UiB's total budget. The University's procurements are strategically important, as they should contribute to meeting our set objectives. The quality of our procurements and the quality of the research and education delivered are in some cases very closely linked.
The University, being a public actor, is very much dependent on the confidence of the general public. The rules laid down in laws and regulations demand both professionalism and the effective use of resources. These demands ensure that we make good purchases (good value for money), that we act with integrity, and that the risk of corruption is minimized.
Procurements should help the University achieve its primary objectives within education, research, dissemination and innovation. It is the University's ambition to conduct optimal procurements with regard to costs, quality and suitability, within the framework conditions. Therefore, it is important that all university staff help reach these objectives, and follow the guidelines set for procurement processes. The map above gives information on the different types of purchases and on how to proceed.